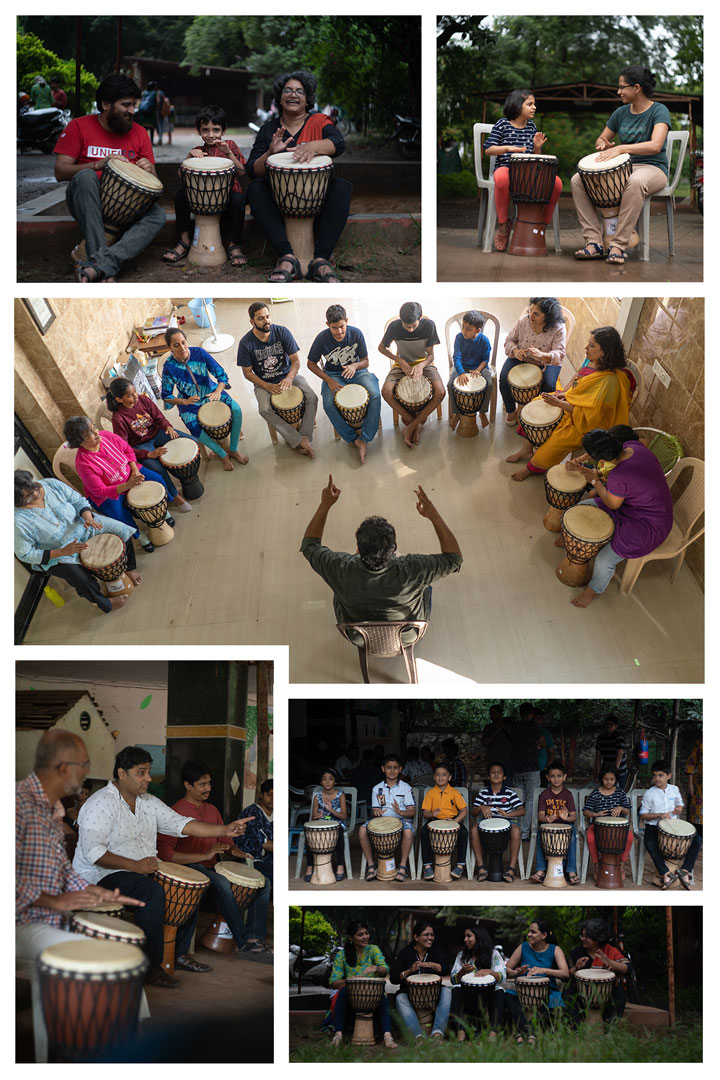 Regular classes at our branches and online.
Djembe and Indian Vocals (Weekly)


Workshops for Djembe, Cajon and Indian Vocals at our branches and online.


Drum circles (for corporate companies, housing societies and other programmes)
Drum circle is an activity that conveys the real meaning of the word Djembe- it brings people together in peace for drumming. It is an opportunity for everyone including people who have not touched a drum or any percussion instrument before to enjoy playing. The specialty of drum circles conducted by Trk DHOOM is playing Indian style on djembe and the use of bottles, buckets and other trash in drum circles.
Djembers
Djembers is a percussion band formed by Nitin Satav. The idea behind this band is to play Indian folk rhythms as well as world rhythms with Djembe as the main musical instrument.
Solo Djembe performances and performances along with Kathak and other forms of dance.


Team members are part of various music bands.


Vocals and percussion teaching in schools.